Ascend is dedicated to helping women and men achieve their health and fitness goals through customized nutrition and fitness programs.
Why Ascend?
We help our members achieve a positive and sustainable lifestyle change through supportive, personalized health coaching that is a highlight of our client's lives.
We are a non-intimidating, positive environment with members who support each other, the feeling of belonging, and coaches who truly care.
Our goal is to free our members from the on-again-off again diet cycle, the quick fixes that get short term results but sacrifice health, the body-shaming, and the one size fits all approach.
You must be comfortable conversing in-person and on the phone, and know how to conduct yourself professionally and deliver clear instructions to the clients as well as with the rest of our team.
We can teach you everything you need to do during a training session, but we can't teach you manners and professionalism.
TEAM PLAYER + PEOPLE PERSON
You must LOVE working with people! As mentioned, you must be very comfortable working with people. This is an exciting studio and you must be able to show your clients energy and excitement while working with them.
Working cohesively as a team is also incredibly important at Ascend.
PASSION FOR HEALTH + FITNESS
You do not need personal training experience, but you should have a working knowledge of health and fitness, and at the minimum, a current personal training certification. We strongly value a degree in Kinesiology.
Develop comprehensive health and fitness programs for clients
You'll receive coaching and training on our fitness system and programs to develop safe and effective programs for our members, including those with injuries and limitations.
To ensure a clients success in our programs, you'll need to track client progress, including regular review of nutrition, workouts and lifestyle goals.
Perform fitness evaluations
Comprehensive individual assessments including medical history, posture and movement assessment, overview of injuries and muscle imbalances, goal setting and fitness testing.
Create & coach clients through a personalized program
You'll be responsible for designing a personalized program and leading clients in weekly exercise sessions. If a client is having challenges throughout his/her program, you'll coach and motivate them, and make appropriate changes to ensure consistent progress.
Demonstrate proper exercise technique
This is a BIG one. We need you to be able to provide proper coaching, instruction, and motivation during a client training session. You should have a working knowledge of the human body (i.e. muscles, movements, functions, etc.), and be able to provide appropriate exercises for client's goals. You need to be able to provide corrections to form and posture to prevent injury to your client.
Provide ongoing health and fitness education
Our clients rely on us to service all of their health and fitness needs. It is your job as a fitness coach to provide your clients with health and fitness education on various topics that empower them to lead healthy lives forever.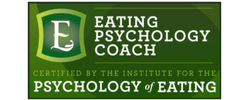 DOES THIS SOUND LIKE YOU?
If the above sounds like you we would love to hear from you!
How to apply:
1. Email me: [email protected] with the subject: Kinesiologist/Health Coach Position
2. In your email, include your resume and a short video answering the following question: Why would you be a good fit for this role?
*Don't overthink this, keep it super simple. A quick video on your phone in selfie mode is completely acceptable.
Consider this your first test of paying attention to detail and getting outside of your comfort zone!
-Tanja